ABOUT OUR MARKETPLACE
The first vetted platform for both boutiques and vendors.
Never before has there been a standard of quality and consistency in the affordable fashion industry.
WELCOME-CO WHOLESALE MARKETPLACE
Welcome Co is the first vetted platform that only allows approved, top vendors to sell.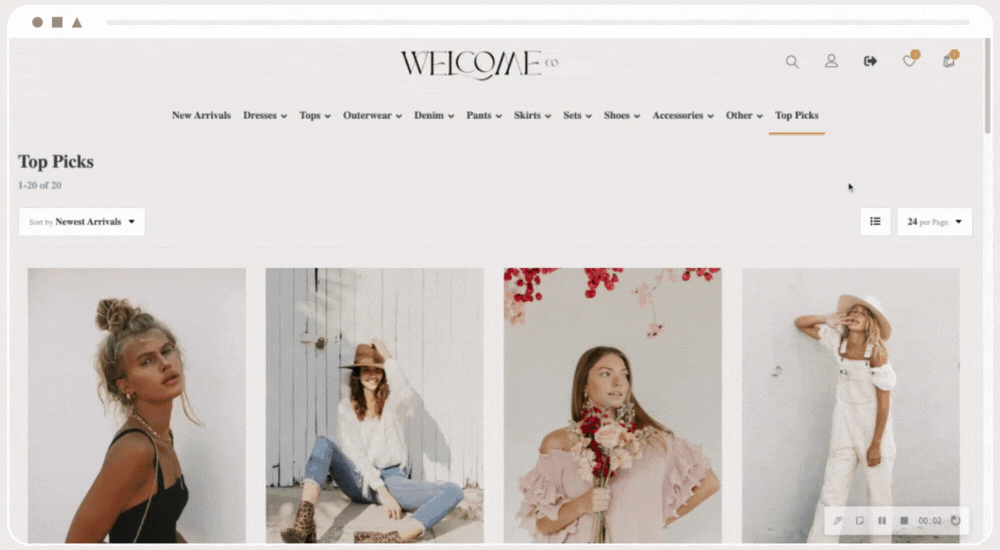 QUALITY & CONSISTENCY
We do the research and quality checks to ensure that the you will always be working with wholesalers that meet the standard you are looking for.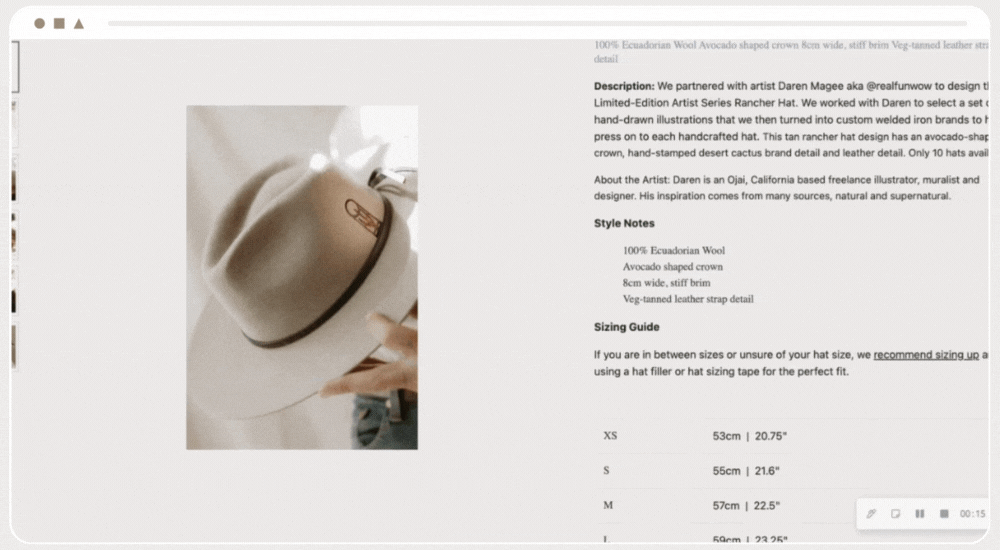 CREATE AN ACCOUNT
Easily create an account using your name, email, and boutique's name.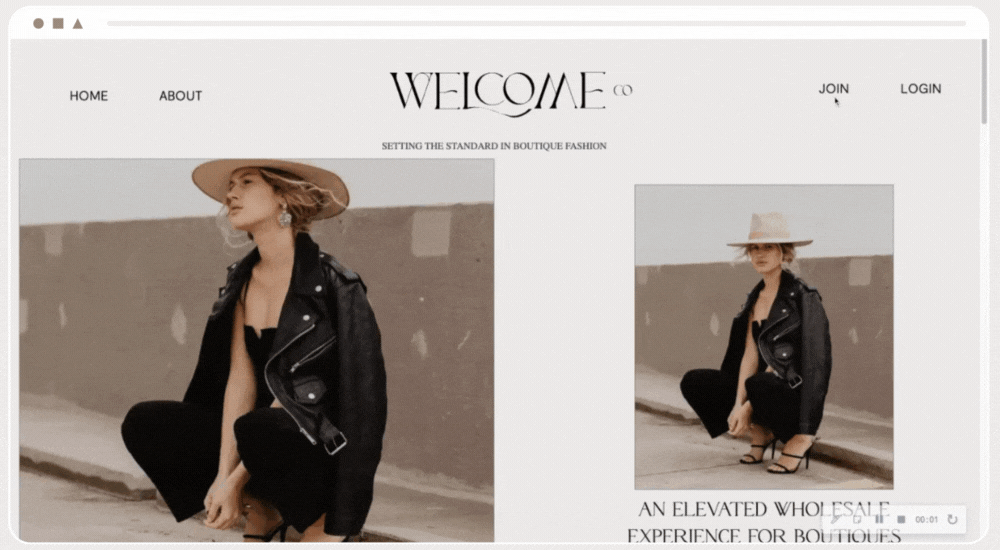 SHOP OUR TRUSTED BRANDS
All of Welcome Co's marketplace vendors have been vetted through an approval process to ensure quality and consistency, always.
ORDERING MADE EASY
Welcome Co's all-in-one platform truly saves you time by allowing you to place multiple orders with different vendors, all at once.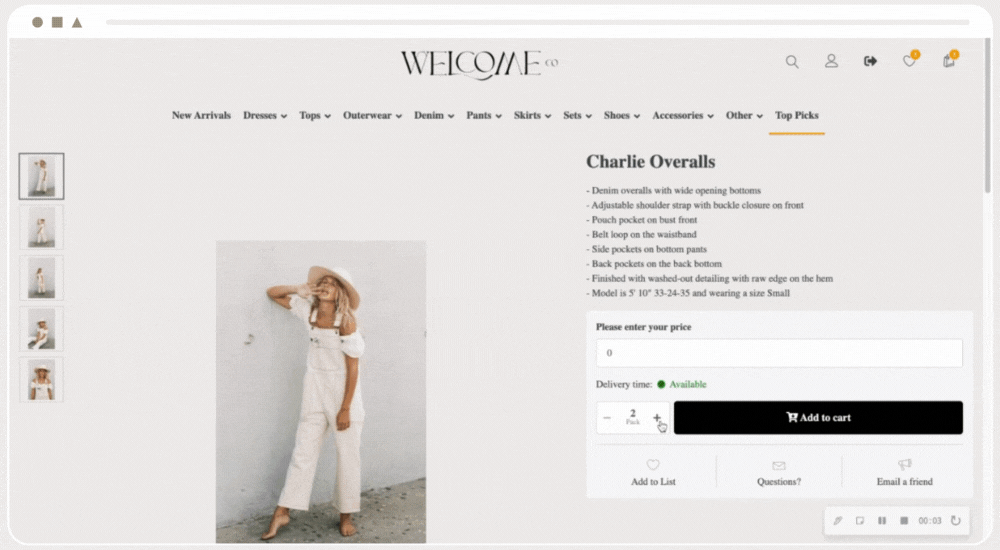 ORDER MANAGEMENT
Easily manage all of your orders in one place. No matter the brand or vendor, our platform allows for a user-friendly order management experience.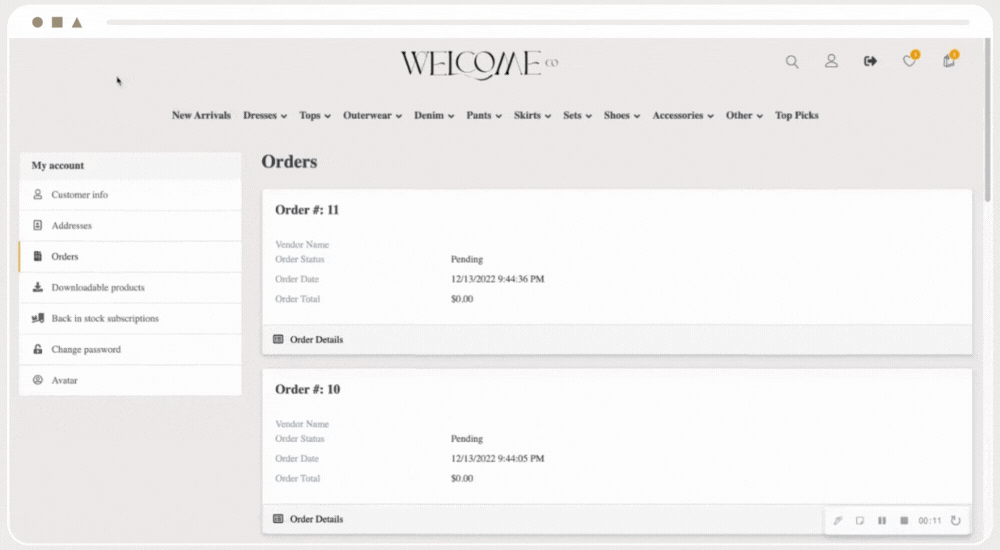 EASY-TO-USE PLATFORM
Our online marketplace platform is designed with boutiques in mind. Aesthetically pleasing to shop, easy to navigate, and keeps you organized.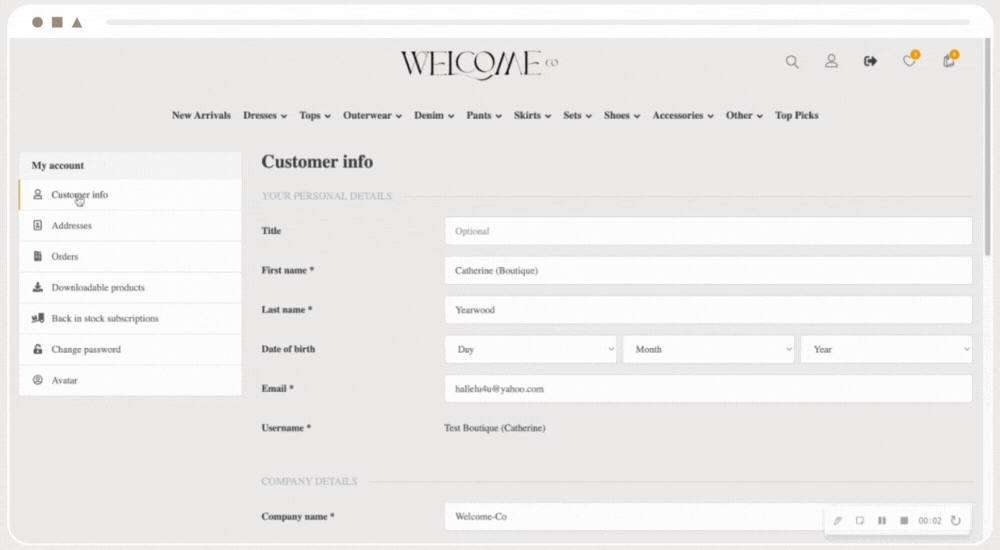 FREE MARKETING TOOLS
Welcome Co has regular shoots for The Campaign with killer editorial material to be used however you like.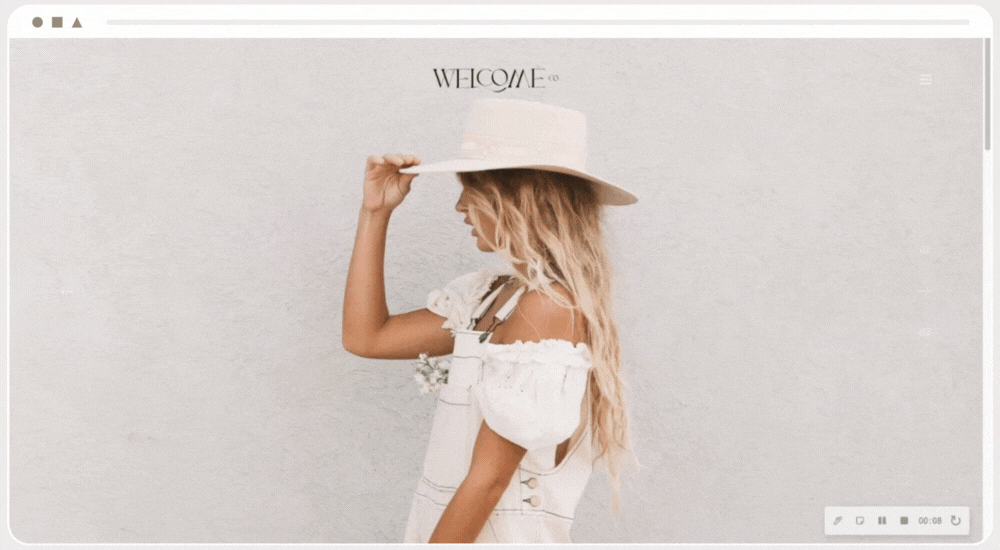 ARE YOU READY TO SHOP WITH WELCOME CO?
Our marketplace platform is built for both the vendor and boutique in mind. There's nothing quite else like it. Have questions? Feel free to ask us anything!